Foundation in Engineering or Asasi Kejuruteraan program is a full-time preparatory pre-degree programme designed for students to pursue their study in any Engineering, Science and Technology  degree programmes offered by Universiti Teknologi MARA (UiTM) or other public universities (UA). The duration of this programme is spread over two semesters for a total of 50 credit hours to ensure students possess the necessary knowledge, values, skills and competencies to undertake the respective Engineering degree programmes.
UPU Code: UE0520001
Upon completion of this programme, the students must score a minimum grade of 2.75 CGPA as a requirement to enter into any one of the Engineering degree programmes in UiTM. The Engineering degree programmes available in UiTM are Mechanical Engineering, Civil Engineering, Electrical Engineering and Chemical Engineering.
Students can also apply for selected degree programs in Science and Technology related Faculties in UiTM such as:
Faculty of Applied Sciences
Faculty of Sports Science and Recreation
Faculty of Computer Science and Mathematics
Faculty of Architecture, Planning and Surveying
and in non-Science Faculty such as Faculty of Accountacy.

Students who do not achieve the minimum grade shall be channeled to take up any Diploma programmes of their own interest.
*The entry requirement for the degree programme may change from time to time. Please go to the respective website to get the latest requirement.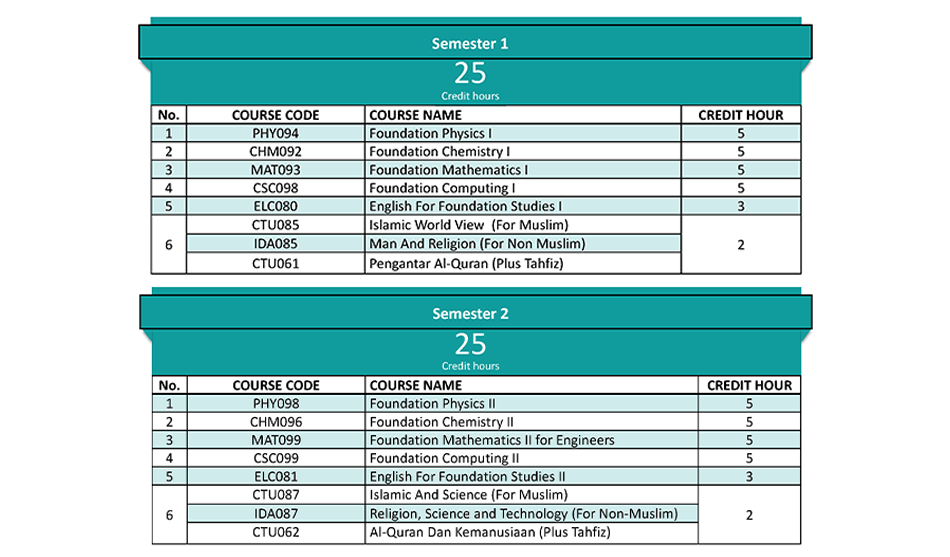 University Requirement:
Candidates must:
Be Malaysian citizen with Bumiputera status.
Possess at least five (5) credit including Bahasa Melayu and pass History.
Programme Requirements:
Candidate who wish to enter this programme must fulfill the university requirement and possess the minimum qualifications as follows:
Excellent result in SPM or its equivalent achieving at least ONE (1) subject with A- grade and THREE (3) subjects with B grades from the following 4 subjects:
Physics
Chemistry
Mathematics
Additional Mathematics
Candidates must also get a minimum grade of B for English AND a C grade in Bahasa Malaysia.
APPLICATION
Kindly complete the application form of UPU (BPKP JPT)
FOR FUTHER INFORMATION, PLEASE CONTACT
Head of Programme,
Foundation in Engineering,
Universiti Teknologi MARA,
UITM Cawangan Selangor, Kampus Dengkil,
42800 Dengkil,
Selangor Darul Ehsan, MALAYSIA
Tel : 03-89245200